This is What and How we work for.
We started our Online Grocery Store [www.saltandpepperretail.com] in the year 2013 and is successfully delivering the quality grocery & FMCG products to our valued customers. Through our journey of business we successfully acheived many milestones that were set by the company and One of the great acheivements of the business is that it turned to become a private limited company [MIDDE TRADING HOUSE PRIVATE LIMITED] and got incorporated, bearing the Corporate Identification Number: U74999AP2016PTC104210, (CIN) and with GSTIN: 37AAKCM6028R1ZO.
The complete dedication and strong determination of our team have encouraged us to aim at building a strong business house that could significantly contribute to the prosperity of Indian economy. We believe in team work & technology. In support of the State and Central governments' objective of making Digital India, we are engaged in developing the national level e-commerce project(s). We gladly announce that our Online Grocery Store www.saltandpepperretail.com stood as first of it's kind project in the entire Andhra Pradesh state after the state biforcation.
At our organization we deliver only the best quality products at the best prices with unparalelled service to our customers. The MIDDE TRADING HOUSE PRIVATE LIMITED (MTHL) team's love & passion towards their work have made it possible to acheive many milestones and each quarter the company has witnessed new accomplishments and growing strength to strength. And now the Salt & Pepper Retail is enjoying a strong & loyal customer base that is boosting our level of confidence & courage to do more in our line of business. Going ahead, the company is working its way to bring more cheers to the Online Shoppers in India by adding more & more products to its existing website as well as launching the other portals that offer a wide range of products and services from various segments.
The Phenomenal Project - Salt & Pepper Retail
Honoring the Vision & Mission of the company "MIDDE TRADING HOUSE PRIVATE LIMITED" the www.saltandpepperretail.com (its MEGA Onine Grocery Store project) delivers only the best quality products at the best prices and the unparalled services with 100% secured online payment options to its valued customers.
We at MTHL respect diversity and believe in Excellence not Average. So, we are well trained, well versed and well organized. Just! We are in love with our work and we strive ever to keep updating ourselves to break our own records. We never hesitate to go that eXtra mile for our customers' wish.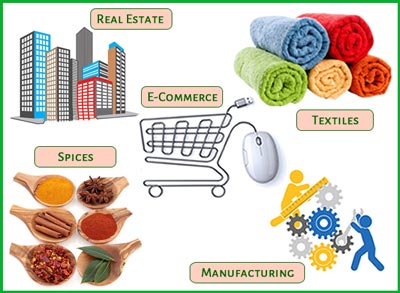 Additional Areas of Interest
Besides its present involvement in E-Retail sector, further the company is also keen to function in various industries like Real Estate Development, Textiles, Spices & Commodities, Manufacting of Electrical House Hold Devices and Kitchen ware etc.,
The company launched its 'Welfare With Web' (WWW) programme and conducting it at many places in Kurnool (A. P.) to bring awareness among the people about the safety & benefits of doing their transactions digitally…
Launching of the Website in Local Media
The official launch of www.saltandpepperretail.com on 26th September of 2015 happened to be the 1st Online Grocery Store of Andhra Pradesh State. It became the event of glad tidings to the dwellers of the Kurnool City.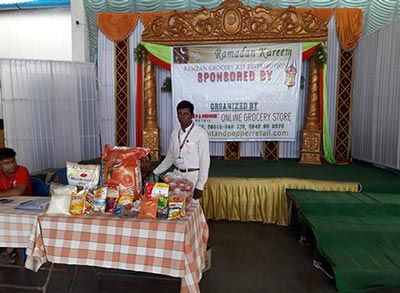 Company in Social Activities
Under the banner of Salt & Pepper Retail the company distributes FREE Ration Kits to the poor and needy people in the month of Ramadan….
Want to know more? You can contact us by this form.
MIDDE TRADING HOUSE PRIVATE LIMITED
CIN: U74999AP2016PTC104210
# 51, Second Floor, SKANDA Shopping Mall, Near Congress Office, KURNOOL-518001
Andhra Pradesh, INDIA.
e-mail: info@mthl.co.in | Website: www.mthl.co.in
Telephone: 0091-8518-246 246